We are always pleased to welcome new members to the Club, which meets on the first Wednesday of every month at 2.30 pm in the Neville Hall. Talks are followed by tea and cake and an opportunity to meet new friends and catch up with old ones.
In recent months we have made a trip to the pantomime at the Hexagon in Reading, had a talk on the Great Exhibition of 1851 by John Brearley, a local historian, and in March, Richard Sykes gave us a fascinating and compelling account of his travels and experiences in Nepal. He visits there regularly on behalf of two very worthy Charities. His talk was illustrated with slides of the people, their way of life, the stunning scenery and the aftermath of the massive earthquake in 2015.
Forthcoming meetings:
4th April: Georgian kitchens and cookery, talk by Catherine Sampson
2nd May: Coach visit to Waterperry gardens in Oxfordshire
6th June: Boat trip from Caversham Bridge to Henley
11th July: Garden party at Pond Cottage by kind invitation of Christine Pitt (NB Second Wednesday in July)
August: no meeting has been arranged for August
5th September: Bingo session in the Neville hall
3rd October: Talk by Mrs Pat Capp of the Sequela Foundation on her experiences setting up training programmes for school leavers in Nepal
7th November: Visit from a speaker from Community First Responders, a local group of volunteers linked to the South Central Ambulance Service
12th December: Christmas lunch at Birds Hill Golf Club, Hawthorn Hill
We look forward to seeing new faces at our future meetings!
The Committee
Local singers performing hits from circa 1600!
Upcoming concert appearances:
Fri 6th Oct 2017 at 7.30pm - St Mark's Methodist Church, Maidenhead
Concert with Turpins Consort
non-ticketed - optional suggested donation £5
Sun 15th Oct 2017 at 7.30pm - Christchurch URC, Oxford Rd, Marlow
Reformation 1517 - Luther, Bach and Beyond - sacred and secular music
with Christine Wells, organ
tickets £10 from www.musicinmarlow.org.uk or on the door
Sat 13th Jan 2018 at 12 noon - St Mary's Slough
30-minute lunchtime concert - "Sad Songs, Sonnets and Soliloquies"
non-ticketed - retiring optional collection
Sat 3rd Mar 2018 at 2.30pm - Beaconsfield Festival of Choirs - St Mary's Church
afternoon concert with five other choirs
tickets £5 on the door
Sat 19th May 2018 - 7.30pm - Waltham St Lawrence Choral Festival
evening concert with other local choirs
details and tickets nearer the time
Sat 14th Jul 2018 at 12 noon - St Mary's Slough
30-minute lunchtime concert - "Fire and Ice"
non-ticketed - retiring optional collection
For more info contact Simon Shaw - 07717 472974 - This email address is being protected from spambots. You need JavaScript enabled to view it.
If you would like to sing unaccompanied secular choral music from the last 400+ years, with regular performances, then get in touch.  We have 2 or 3 vacancies for singers, so come for a try-out.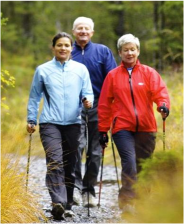 Everyone is welcome to join Loddon Valley Ramblers on any of these walks.
Just turn up at the start or phone the leader for more details. Please wear appropriate clothing & footwear.
For more walks, including some longer ones, visit Loddon Valley Ramblers Website: www.lvra.org.uk