News Articles
Theresa May has forwarded correspondence from WSL PC to Sajid Javed, housing & communities minister, regarding the proposed development at Ruscombe.
Here is his response - click for full view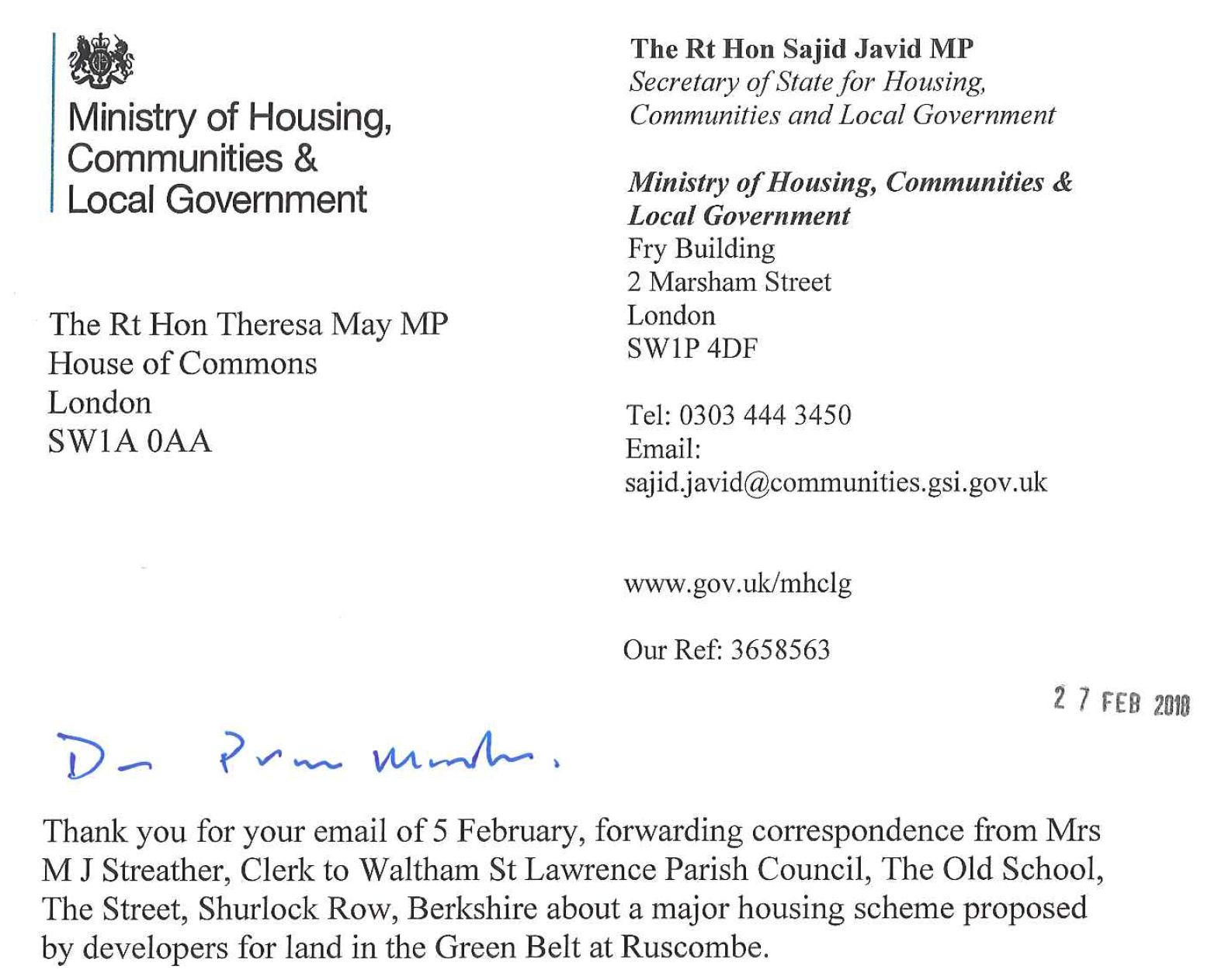 The Waltham St Lawrence Charities have for over 400 years existed to help people in need who live within the parish.  
Qualifying older residents receive a winter payment and get help with transport and other benefits.
Younger residents can apply for grants for further education or training.  
Any application to support a charitable purpose within the parish will be considered by the trustees.
Tuesday 17th April 2018 10.30 – 12 noon
Neville Hall, Waltham St Lawrence
The Waltham St Lawrence and Shurlock Row Parish Helpers are local residents who are able to offer practical help (e.g. with transport, hospital visits, shopping, advice on local facilities etc), a friendly face and a listening ear to local residents.
A Parish Helper has been allocated to cover each area of the Parish.  They can be contacted for help or support in times of special need or to direct you to other sources of help and support.
The Parish Helpers warmly invite you to join them for an Open Morning with light refreshments to find out about what the Parish Helpers do and how they can help or advise you.
We look forward to seeing you.  
The Parish Helpers.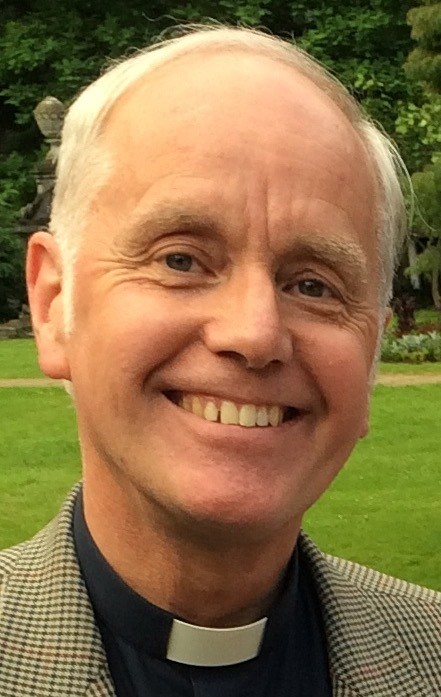 My Dear Friends
'Be sure your sin will find you out.'  A well-known saying, and one that particularly came to my mind when the Volkswagen emissions scandal broke back in 2015, especially when I found that my car was affected and would be one of the most difficult models to fix.  With hindsight it is pretty obvious that what was basically a fraud involving 11 million vehicles was not going to go undetected for ever; the wonder is only that they got away with it for so long. Right now the nefarious doings of the Russian government have been traced back from Salisbury to source, and Facebook permitting its customers' data to be misused by Cambridge Analytica has been exposed.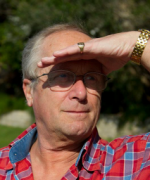 All that can be said at the start of this month is that a proposal to make The Street in Waltham St Lawrence one-way in the direction of Milley Road, with a widened Halls Lane one-way in the direction of White Waltham is quite ridiculous. While the idea of reducing the rat-run, especially from the proposed 3,500 new houses beyond Milley Bridge, makes sense, this is just not the right solution. Apparently, road traffic design engineers define this layout as a filar loop. What a mix-up.